Are you concerned about your child's development? A developmental Screening might help you get the answers you need. A developmental screening is a procedure to identify whether children are developing within the expected typical range. Screening can result in earlier detection, identification, and interventions for developmental delays.


What is Sparkler?

Sparkler is a parent engagement and developmental screening tool (mobile app) available to Connecticut families with 0–5-year-olds and to providers serving those families. Thanks to the Connecticut Office of Early Childhood and our partners at 211 and Sparkler, CPAC is offering Sparkler to our families and caregivers as a supportive service for our Early Childhood Programs.

Sparkler is designed to spark healthy early childhood development and to build connections between families and the early childhood providers serving families. Sparkler is an app for PARENTS — it's meant to guide parents to help them help their children. It is not an app for children.
» Welcome to Sparkler Video


Why Sparkler?
In the early years of life, children's brains are growing fast, wiring up for a lifetime of learning! Research shows that his critical period of brain development is powered by play and interactions between a child and his/her parents and caregivers. Every time you are playing, speaking, singing, and showing your child a new skill, their brains are creating pathways that wire different parts of their brains. Our experiences with our young children shape their brains. We have the biggest impact on how their brains get wired, and Sparkler offers 2,000 ideas for off-screen play that grow children's hearts, minds, bodies, and words. The types of parent-child interactions Sparkler fuels spark the kind of relationships that promote healthy early brain development.
» Brain Development Video
» Video Desarrollo Infantil


Why does Sparkler encourage play?
Children learn through play and interactions with their parents and other caregivers! It's important to play with a child every day. Through play, children develop cognitive skills, physical abilities, vocabulary and the ability to use language to express themselves, social and emotional skills, literacy skills, fine motor and gross motor skills.


How can parents use Sparkler to play with their children?
Tap on PLAY and swipe through activities. Pick an activity to try based on your child's interests or a skill that you want to practice. Tap into the activity to see three simple steps — a recipe for play. Read it and then put down your device and play with your child. When you're finished, tap "We Did It" to add the activity to your Sparkler scrapbook and keep track of your child's play and learning. It's optional to add a photo of your child's play or creation. It's optional to answer questions after play: did the child like the activity or not, and was it too hard, too easy, or just right?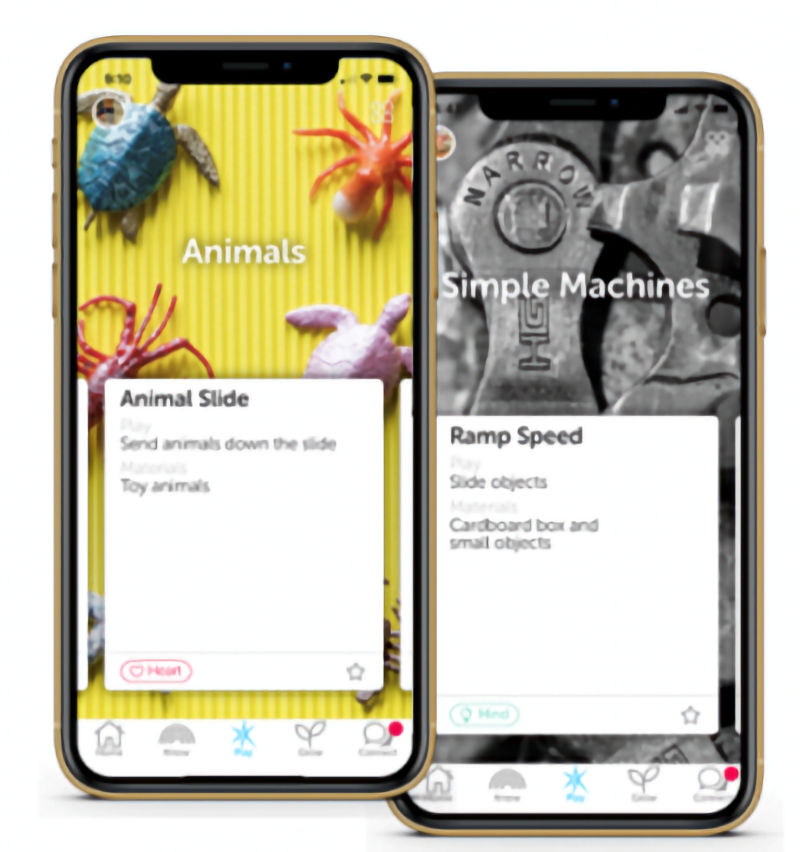 Is Sparkler free?
It's free to families and providers, thanks to OEC, which is funding it for the state of Connecticut, and is available free of charge to families. It only takes 5 minutes to set up and is available in English and Spanish!


What Platforms is Sparkler available for?
The Sparkler mobile app for families is available on iOS and Android for smartphones and tablets. Here's the link to the App Store to download Sparkler onto an iOS device. Here's the link to the Google Play Store to download Sparkler onto an Android device.


How does Sparkler uphold privacy and security?
Sparkler treats your data carefully, preserving your privacy and keeping your data safe and secure. Sparkler does not sell or rent any of your, or your child's, Personal Information to any third party for any purpose — including for advertising or marketing purposes. Third-party advertising does not happen in Sparkler. We ask parents to share information that is necessary in order to provide them with the correct play content and screenings based on their children's age. We ask for contact details (such as email and phone number) in order to contact and support families.


How can families get started?
The Sparkler mobile app for families is available on iOS and Android for smartphones and tablets. Here's the link to the App Store to download Sparkler onto an iOS device. Here's the link to the Google Play Store to download Sparkler onto an Android device.

Here's a video of the registration process. Families follow the following steps to register:
Open the app on a smartphone or tablet
Click "create a new account"
Enter the access code: CPAC
Enter email and password
Create account: Enter first name, last name, address, ZIP, phone number
Create child profile: Enter first name, last name, pronoun, Date of Birth, Prematurity if under 2, and picture
Optional profile questions
Who do I contact for help if I have more technical questions or other questions?
Please email [email protected] with any questions. Please take a screenshot of what you are seeing on the app and let us know what type of phone is experiencing the issue. Please give us 24 hours to answer your email questions. Most likely, someone will get back to you sooner.


Does a family need to be online to use Sparkler?
No. You must be online to initially download the Sparkler app and to receive messages or upload a new ASQ, but you can play and take ASQs while offline.


How do families track progress?
As parents play with their children using Sparkler, they keep track of their play in GROW, which is like a scrapbook of learning. They can scroll through GROW to see progress over time. They can share this with a teacher or pediatrician or other providers to get feedback and support.

Sparkler also helps families to visualize their progress in growing their children's hearts, minds, bodies, and words using a rainbow visualization that shows how much they've played in each domain. Find the rainbow in KNOW.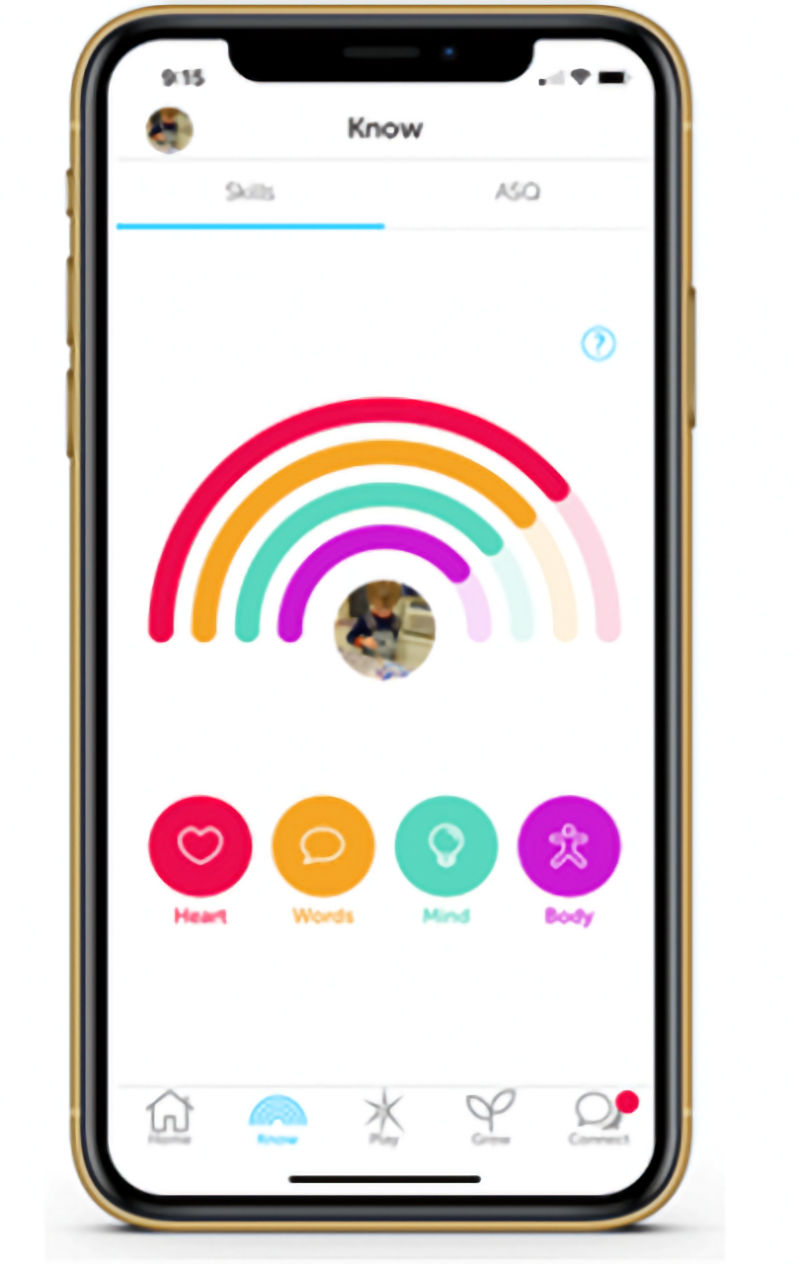 How can a parent access parenting tips using Sparkler?
Tap on Tips for Adults on the home screen to access a library of tips for parents. This includes explanations of different developmental skills and help for parents looking to support their children's growth and development. In Connecticut, families can access adaptations of the CDC's Learn the Signs. Act Early. milestones in this section of the app.





For instructions for creating an account and registering with Sparkler, click below:
Get Started with Sparkler (PDF Instructions English and Spanish)

To learn more about Sparkler and how to connect with our Early Childhood Parent Consultants at CPAC through Sparkle, watch the following webinar presented by Julia Levy, Director of Sparkler Learning, Bethanne Vergean, Act Early Ambassador CDC, Kareena DuPlessis, Director of Child Development Infoline and Adriana Fontaine, Early Childhood Programs Manager at CPAC.

Connect with CPAC Through Sparkler App Webinar
Visit the CT Sparkler webpage for more information.

Information on this website was adapted from:





Frequently Asked Questions for Connecticut Providers 2021
Additional Resources
Birth to Three

The Connecticut Birth to Three System was created by state legislation and federal legislation known as the Individuals with Disabilities Education Act (IDEA). Part C of IDEA is a program that assists states in operating a comprehensive statewide program of early intervention services for the families of infants and toddlers, ages birth up to age 3.

The mission of the Connecticut Birth to Three system is to strengthen the capacity of Connecticut's families to meet the developmental and health-related needs of their infants and toddlers who have delays or disabilities.

Anyone can call (800) 505-7000 or 211 to make a referral!
For more information, visit the birth23.org referral form.


Act Early Learn the Signs Center for Disease Control and Prevention CDC

Milestones matter! CDC's "Learn the Signs. Act Early." program encourages parents and providers to learn the signs of healthy development, monitor every child's early development, and take action when there is a concern. The program offers free checklists and other tools to make developmental monitoring practical and easy. The program offers a Milestone Tracker Mobile app, free children's books, a collection of videos of developmental milestones and more.
» CDC Act Early Information


CDC's Milestone Tracker App

Milestones matter! Track your child's milestones from age 2 months to 5 years with CDC's easy-to-use illustrated checklists; get tips from CDC for encouraging your child's development; and find out what to do if you are ever concerned about how your child is developing.
» CDC Milestone Tracker